Designing is something very crucial and important aspect of your website. Designing will make sure if the visitor is going to stay on your website or not. Designing is layered with many things and it can be a tough task to get all the things right and just the way you want. Website design Markham can be of great help in designing the perfect website for you. To keep your website user friendly to attract more potential customers and convert those potential customers into loyal and permanent customers; website design Markham can give a very convincing impression. So it is important to keep your website user friendly to not just gain more customers but also give out a good impression on the very first visit.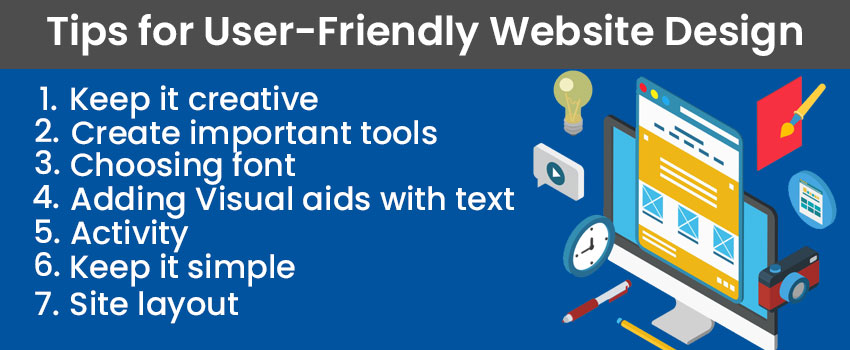 How to keep your Website user friendly
You are running a business and you provide excellent services to your customers. But the customers have doubts about that and it is quite natural to have some until he experiences it. So, to make him believe and gain the trust your look on the website plays a very crucial role in it. The way you present your website gains the trust of the people and your website's design will help you gain trust. Making it easy for the users to use and keeping it attractive will get you one step closer to convert them into customers. Here are a few tips that can help you in making your user-friendly website Markham:
Keep it creative: Being creative on your website can help you in grabbing the attention of the visitors and try to keep it as simple as possible because the more complex the website the harder it becomes for the user to understand it. Adding a pop on your website can help you grab instant attention but make sure it's not an advertisement.
Create important tools: Websites give you the freedom to do everything you want but rather than doing so and increase the complexity of your website add few navigation tools that can help the user to navigate freely in the website. This will help in discovering your website.
Choosing font: Font is what enables the reader to read the text you've kept on your website properly. Having a hard to read font may result in a bad impression. Though it might look very fancy the message cannot be conveyed properly. So, rather than going for something fancy go for simple and let the other design give a creative expression for our website.
Adding Visual aids with text: This might sound confusing but it can have a very wide impact on the audience that visits your website. For example, you want your website traffic to connect with you on social media platforms. Then you can add the logos of the social media platforms after the Connect with our line. This helps different people to understand things easily.
Activity: Activity is something that can have a huge impact on the flow of customers or visitors which are your potential customers. Keeping things active gives some kind of relief to the visitors that you are not a fraud and you mean what you post here on your website. Keep things active and fast. Like, limit the use of images or animation as it might take time to load your site.
Keep it simple: Keep your website as simple as possible. The simplicity will not take more time to load and it will also give in-depth information about your business to the users. In this choose the attractive colours. Your main aim to keep your users on the site and colours can help a lot in that.
Site layout: remember most of the users do not access your website through a computer or a laptop but mobile or a tablet. So choose a website that will work effectively on both platforms.
A user friendly website can get more traffic to increase business revenue. Basecreative offers such website designing services to engage your visitors on your website.