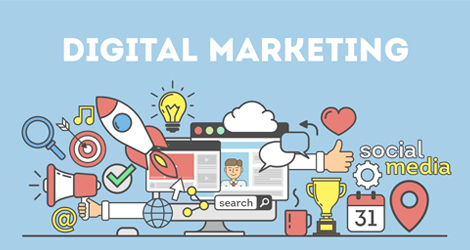 Do you want to make your small business stand out in the fierce competition? If yes, then you have landed in the right place. Base Creative is a leading digital marketing company in Markham that connect the business with the potential customer using the Internet. Marketing is becoming more complex and fragmented, but the innovative digital marketing tools and tactics have made it possible to target the audience and get real results.
Our team of SEO, SMM, marketing campaigns and content marketing experts in Markham is ready to help all size companies in increasing their online visibility and web traffic within their marketing budgets.
What Do We Offer?
The primary goal of our digital marketing services in Markham is to generate quality leads which will directly impact on your business return on investment. We take a multi-faceted approach to Internet marketing involving each factor that affects the ranking of your site on SERPs. We develop a holistic digital marketing strategy that incorporates:
Search Engine Optimization
Social Media Marketing Campaigns
Search Engine Marketing
Content Marketing
Pay Per Click Advertising
Email Marketing
How We Work For Your Business Success?
Our SEO experts in Markham understand the significant requirements of the industries and build a successful strategy to attract the audience. We run free and paid channels to drive revenue, and use social media marketing for your brand awareness and interact with the audience from different channels. The entire process includes the content to boost the engagement, SEO audit to identify the performance of marketing efforts and continue improvement to stay above the competition.
Digital Marketing Advantages
Generate more leads for your business
Drive traffic from different platforms
Enhance sales opportunities and improve ROI
Convert leads to sales and enhance revenue
Improve site conversion rate and search engine visibility
Stay ahead of your competitors
Achieve measurable online success
Cost-effective solution