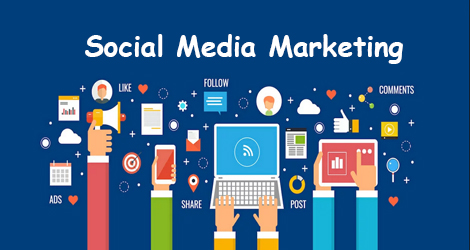 Base Creative is the leading name when it comes to choosing the best SMO services in Markham. We understand how much impact social media can create for your business. Not long time ago, social media was considered as a mere tool for connecting people.
With the passing of time, businesses have realized the potential of social media to attract more customers through the online presence. We help you get engage with your targeted customers, evoking great interests in their minds, eventually leading to conversions!
We Make People Talk About Your Business
As we all know, majority of the people are active on social media. This makes for a great opportunity to link with your targeted audience. All this requires proper planning and execution as a wrong social media optimization campaign can backfire, affecting the image of your brand.
Base Creative knows exactly how to utilize social media to your potential and to engage customers talking about your business and services. SMO doesn't work by simply creating an account on social media sites but to use it with perfection with each and every step planned and targeted.
Why Opt For Social Media Optimization?
SMO has great benefits when it comes to making businesses socially active. Apart from engaging existing customers, it creates great chances to attract new customers through content sharing.
Getting Links
The amount of links pulled through your website determines its reputation, affecting its ranking.
Creating Inbound Links
Creating links on other sites and blogs, help greatly in making your website rank higher in the SERPs.
Sharing Of Content
Sharing content through you tube, RSS feeds etc help in getting more traffic to your website.
How Base Creative Creates a Difference?
Our experienced professionals have the right knowledge and skills for a successful SMO campaign. We are always looking out for the advanced and unique ways to make a difference!
Effective Engagement
We know how to engage your customers through intelligent conversations. This helps us greatly in collecting positive and negative feedback and work accordingly for betterment in the future.
Customer Service
With SMO, we provide quality services to your customers. We clear their doubts, give them the options to complain, offer any kind of support they need etc. This makes your brand a reliable brand.
Distributing Content
Base Creative knows how to make engaging content for your users. Distributing it through the social media is what we excel in, evoking great interests and leads for customer conversions!