Empowering Your Business Online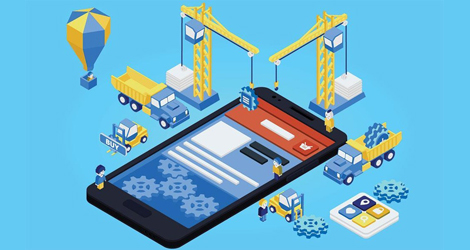 There was a time when mobile apps were just meant to have fun with. Now, they have transformed into powerful marketing tools, one could have ever imagined of more and more companies are beginning to realize the potential of having a mobile app for their business.
We, at Base Creative, have launched a lot of successful apps for our clients and helped them in more sales and profits. Since majority of the people use mobiles for accessing the websites, it makes equal sense to make a mobile application. This way, one gets one to one with their users and can deal with each and every user on a personal level.
Different Stages Of App Development
An app is not developed overnight. It requires a lot of planning and proper execution. We understand your services and prepare an app accordingly. The work does not get finished here as after this, we market your app to get to the phones of the users through the following steps.
Product strategy
Interface design
Web API development
Mobile app development
How we develop iOS Apps for you?
Apple apps are the top priority when it comes to using apps for mobiles. Our team at Base Creative understands your business needs and provide you custom and native apps. We are always updated with the latest versions of Apple devices and are always making our methods and tools more advanced accordingly.
Our UX/UI designers help you in getting a responsive design, making your app accessible across all Apple devices. This will help you reach maximum customers on Apple and thus evoke great interests for your brand.
How we develop Android Apps for you?
When you have the biggest platform for mobile apps, you can't miss making an android app. Having the maximum users to its name, android no doubt is the top choice when it comes to marketing your business and its services.
We develop Android Apps for all sectors including travel, retail, gaming, e-commerce, advertising, audio-video streaming, messaging to multimedia Android Apps. At Base Creative, our skilled team of professionals use Android development tools to get the maximum out of a product and service, using SDK platform.
Why Come To Us?
Ambitious – We are never satisfied with the latest and keep on working to find those unique tools and features.
Timely – We respect our customer's time and provide services at the earliest as we know time is money.
Creative – We have design and features which are unmatchable and out team is always looking for that X-factor.
Pricing – We never overcharge you for anything as we believe in fair trade practices and upfront fair pricing model.