Empowering Your Business Online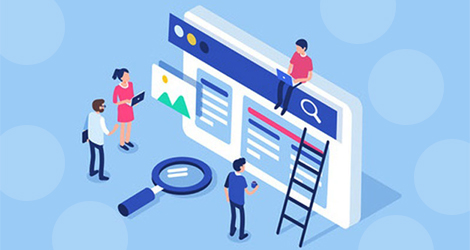 Website is the one and only component that represents your company's brand in front of the world. We, at Base Creative, have a team of adroit web designers and developers who have a knack for delivering exceptional websites. We create search engine and user friendly websites that can attract your audience and compel them to become your certified customer.
We are committed to delivering websites that improve the user experience and leave a long lasting impression. Our adept WP web designers and developers understand the importance of an excellent online presence. That's why, we stay abreast with the latest designing trends to deliver you a feature-rich website that actually works to grow your business.
What Makes Us Different?
You only have 4 to 5 seconds to impress your visitors through your website and compel them to delve deeper into what you are offering. This thing is possible with user friendly and unique site. Our developers and designers are very passionate about web solutions and their passion shines in our every project. You can always expect extraordinary websites from us that drive increased conversions.
We just not create a website, but also build a user experience that is exceptional.
Responsive Web Design For Your Online Success
Be it from a smartphone or laptop, every house/workplace is connected to the Internet. To find anything and even for shopping, users rely on the Internet. So, it is high time to reach your targeted audience no matter what device they are using.
At Base Creative, we develop responsive web designs that make them compatible and accessible over multiple browsers and devices. Our responsive WordPress websites will perform amazingly regardless of the device or gadget.
Our Web Design Process
Custom web design: Having a good looking website is very important to appeal to the audiences. We use the latest and the best technologies to build pleasant-on-the-eye design that makes you different from the crowd. First our designers draw an inspirational design for your site and then turn them into fully functioning website.
Responsive web design: Responsive web design is a concept of developing a website that changes according to the user's gadget or computer screen resolution. Mobile-friendly websites help increase traffic and conversion rates. And the best part is, you don't need a separate website for mobile, we will build or transform your ordinary website into a responsive website.
Content management system: Content Management System or CMS allows you to manage, publish or change the content of your website without any training. This is one of the simplest ways to delete unwanted images, add text or for more changes in your website.
Our Other Advanced Services
Website re-design
Graphic design
Mobile website design
E-commerce web design
We Are Digital Trend Setters!
At Base Creative we help you make your online presence stand out. If you want to develop a website that generates more traffic and inquiries in Markham, you are at the right place. Our developers and designers create simple yet unique and attractive websites for you at very reasonable price.